GME MT610G PLB Float with GPS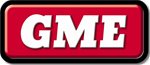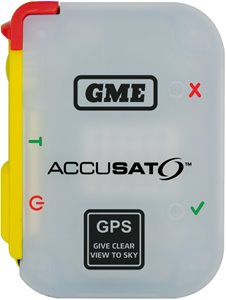 GME, a leader in emergency devices, introduces the MT610G, a reference in small size, performance, practicality; and reliability;.
Description
The MT603G PLB from GME is the result of a great Australian engineering project that has made it possible to enclose in a small floating casing, high and above all reliable technology.
TheMT610G measures only 88 x 66 x 36 mm and weighs just 160 gr. In our pocket it will take up less space than a cell phone and we will be able to take with us the maximum expression of PLB technology, with a guarantee of 6 years from purchase.
The PLB is a technology recommended for all outdoor activities, however GME has also paid particular attention to the use in the marine sector. In fact, in addition to floating it offers IP68protection (submersible) and is therefore a viable alternative to theEPIRB for categories of vessels that do not have the obligation.
Recall that the PLB is a satellite emergency locator, which operates, as for EPIRBs, on an operating frequency coordinated by the rescue center of Cospas/Sarsat ready to activate the forces of SAR that in Italy are coordinated by the Port Authorities that in case of rescue can use all the forces of the state.
Prices
026-0610

GME MT610GINT PLB with GPS

464,00

€

GTIN13:

9319493312738

; Weight:

0.5

kg; Dimensions:

16

x

12

x

5

cm
Prices incl. VAT
Prerogatives
Float
6 years warranty.
IP68protection
Battery life 7 years
Small size: 88 x 66 x 36 mm
Very light: 160 gr
Very simple activation
Activates immediately without the need for preheating
24 hours alarm duration at -20°C (longer at higher temperatures)
High visibility LED strobe light
Certified in class 2 by COSPAS-SARSAT.
Batteries rated "non-hazardous
GPS/Galileo with 72 channels