GME MT603G EPIRB manual with GPS and MEOSAR ready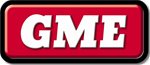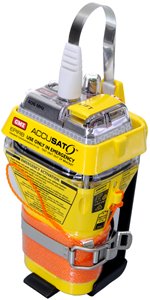 GME's EPIRB MT603 with 66 channel GPS can operate with the new MEOSAR satellite constellation.
Description
The MT603G is the result of decades of experience by GME in the field of EPIRB technology, replaces the popular MT403G and goes so far as to become the reference among rescue transmitters.
With a 66 channel GPS and the ability to operate on the new MEOSAR satellite constellation, the MT603G offers an unprecedented localization guarantee. In fact, through the MEOSAR satellites, the coordination of the COSPAS-SARSAT rescue has the ability to identify the position of the EPIRB, even before decoding the distress message transmitted by the EPIRB. In addition, with two different readings available, the error in finding the position is further attenuated.
The MT603G incorporates all the features that have always distinguished the production of GME's EPIRBs, such as the "Zero warm-up" of the electronic components, the high intensity strobe and the simplicity of the test procedure to ensure in a few seconds that the EPIRB is fully functional.
Prices
024-1630

GME MT603G EPIRB GPS Cat 2, Manual

683,00

€

GTIN13:

9319493267250

; Weight:

1

kg; Dimensions:

26

x

10.5

x

9

cm
Prices include VAT
Prerogative
Warranty 6 years (*)
Battery life 6 years (*)
Manual or immersion activation Cat. 2
66 channel GPS
MEOSAR ready
Instant heating by digital technology
Transmission at 406 Mhz and 121 Mhz
Highly reliable solid-state strobe
Easy and immediate test procedure
Dimensions: 260h x 102 x 83 mm
Compact, robust, lightweight design
Easy to assemble
COSPAS-SARSAT C/S T.001 certified for international operation.
* in Italy the replacement of the EPIRB or batteries is requested every 4 years
Specifications
| | |
| --- | --- |
| Type of product | EPIRB |
| Activation | Cat.2 - Manual or Immersion (only if unhooked from the support) |
| Construction | Robust, UV-protected chassis |
| Frequency | 406 MHz and 121.5 MHz |
| Confomitance | COSPAS-SARSAT certified and internationally approved (C/S T.001) |
| Strobe | Highly reliable solid state, 20 flashes per minute with an intensity greater than 0.75 cd |
| Heating | Instantaneous, thanks to frequency generation via digital technology |
| Tx Repeat | 50 seconds |
| Duration Tx | Minimum 48 hours |
| Programming | Via Programmer with PC connection via USB |
| Protocol | Serial Number, MMSI and Call Sign |
| Self Test | Internal diagnostics and UHF testers for professional applications |
| Battery | At LISO2 (2 2D cells), expiration date indicated on EPIRB (6 years), supported by authorised station |
| Hydrost. hook | N/A |
| Sagola | Float of 5,5 mt. |
| Dimensions | 260h x 102 x 83 mm |
| Weight (kg) | 550 gr. for the EPIRB and 98 gr. for the bracket |
| More Carats. | GPS 66 channels and patented high performance microprocessor |
Equipment
Quick disconnect mounting bracket and screws
Detention bar (5,5 mt)