Fuel Level Sensor Light 91007: Level Transmitter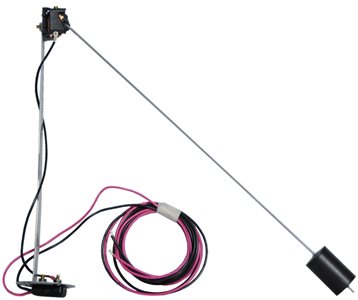 Adjustable fuel level transmitter, brand Faria, model 91007, with resistance 10-180 Ohm, suitable for tanks from 36 to 60 cm deep.
Description
Adjustable fuel level sensor, brand Faria and model 91007. It adapts to tanks with depths between 36/60 cm by sliding the float.
European type sensor with 10-180 Ohm resistance.
Prices
127-0424

Headlight Carb Level Sensor. 36/60 Cm.

87,00

€

GTIN13:

0759266910072

; Weight:

0.3

kg; Dimensions:

43

x

40

x

7

cm
Prices include VAT
Accessories
Prices include VAT
Accessory Compatible With
Prices include VAT