Exposure Light RAW Pro Marinated Headlamp Lamp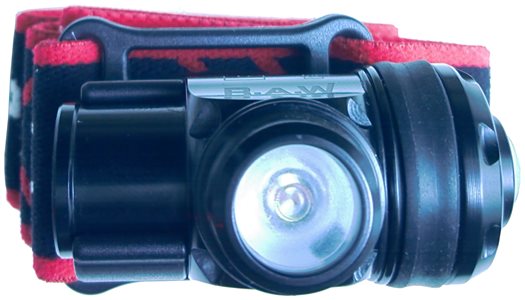 The RAW Pro is a frontal torch, with ONV technology built specifically for the marine environment and ideal for activities; night on the boat.
Description
Exposure Light's RAW Pro is a front torch designed specifically to counteract the effects of the marine environment and to operate with maximum comfort in night situations.
The RAW Pro is ultra-light (43 gr), vertically oriented and built in Great Britain to ensure the highest standards and reliability over time.
The RAW Pro integrates two different illuminations, one with white light and the other with red light with ONV technology, very useful for not deteriorating the natural adaptation of our eyesight to night vision. In fact, it is crucial, especially in critical situations, not to remain dazzled so as not to lose the minimum sense of direction that we have even in very poor lighting conditions and the ONV technology has been designed specifically for this.
All functions are operated by a single switch, which allows you to adjust the intensity, the color of the light and also insert the high intensity strobe function, very useful in emergency conditions where you need to be seen at a distance (up to 5 miles) and for as long as possible (up to 5 hours).
The RAW Pro is 100% waterproof to a depth of 2 metres. It recharges completely in just 90 minutes and through the common micro USB socket. It releases at maximum intensity 200 lumens and has an autonomy of up to 25 hours in ONV mode and at minimum intensity.
Prices
038-1100

Exposure Flashlight Front RAW Pro

157,00

€

GTIN13:

5060369150940

; Weight:

0.2

kg; Dimensions:

17

x

13

x

6

cm
Prices include VAT
Prerogative
IPx8 waterproof to a depth of 2 meters
200 Lumen
Weighing only 43 gr.
Charges in just 90 minutes from a micro USB connector.
High intensity strobe visible up to 5 miles away and with 5 hours of autonomy
Up to 25 hours of autonomy with ONV light and at minimum intensity.
Status LED to indicate battery level.
Designed and built entirely in Great Britain