PMR MT750-2 Microtalk range 5 Km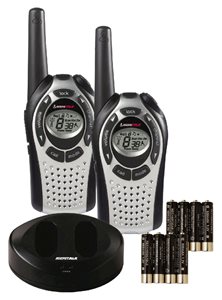 Discontinued
PMR (Professional Mobile Radio) MT750-2 Microtalk for communications up to 5 km range, Roger Beep, Mode; VOX, baby monitor function.
Description
Cobra, undisputed leader in "Two Way Radios" technology, with this model offers another example of its superiority, both in terms of prerogatives and level of technology.
PMR carefully designed for professional needs, which demand maximum range and the best clarity in communications. Its small size and rich functionality make it an object that can be adapted to countless types of application.
For example, in our industry, more and more people are using the MT-750 as an intercom, to communicate from one location to another or simply to maintain communication with people in a tender. We remind you that this type of private communication is not allowed with the VHF only with the RTF license.
Technical characteristics
Up to 5 km range
All 8 PMR channels
38 CTCSS privacy subchannels
Maximum Range Extender Function
Horn caller
Roger Beep (confirms end of transmission)
Power Saver
AutoSquelch
Backlit LCD
Attachment for the supplied belt
Baby Monitor Function
VOX mode for hands-free transmission
Keyboard Lock
The PMR-446 can be used only upon payment of Euro 12,00 per year (with no limit on the number of devices) to the post office account no. 425207 in the name of the Provincial Treasury of the State of the Section to which it belongs.
Prices
020-3750

Microtalk Pair PMR MT-750-2 VP EU S

68,00

€
Prices include VAT
Accessories
Prices include VAT