Cobra Marine leader in various sectors of communications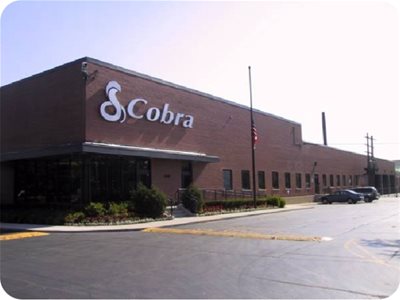 Cobra Marine is a division of Cobra, a US company listed on NASDAQ (COBR), a leader in professional marine radio and VHF communications.
Description
Cobra, a US company listed on the NASDAQ (COBR) stock exchange since 1962, is a leader in the communications sector and has always distinguished itself on the international market by presenting innovative and award-winning products in rapid succession. For years, Cobra has gained its leadership in the sector of "2-way" radio communications, in radar detectors for cars (equipment widespread in the American market) and in the CB radio market.
The American Consumer Association and Forbes and Deloitte & Touche have recognized Cobra as the most innovative company in the industry.
Nautical offer
Cobra Marine® is the marine division of Cobra and stands out for having introduced several new exclusive technologies in its line of marine VHF, so as to have created new trends and new references of this technology.
The Cobra Marine VHF line represents an example of functionality, quality, reliability, design and commercial competitiveness, prerogatives internationally recognized by the entire market, by operators and consumers.
Cobra Marine® has fascinated everyone with its exclusive technologies, just think of the actual usefulness of features such as the Microblue® Bluetooth, the Rewind Say Again™, the Call Tones and the Roger Beep, prerogatives that yachtsmen could not benefit from before.
CobraMarine®, Microblue® and Rewind Say Again™ are registered trademarks of Cobra Electronics Corporation, USA.