StopGull Boom: Seagull bollard for Boma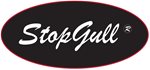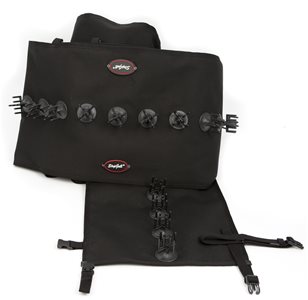 Sheathing Bird Breeder for the Boat Boat Sailing, attaches to the boom with the laces of closure.
Description
Just as with StopGull® Bimini Top, the boom of the sailboat becomes another important element, on which seagulls and cormorants choose their control area.
StopGull® BOOM prevents seagulls or coastal birds from settling on the boom and becoming their home.
The sheath is made of acrylic fabric, on top of which are inserted the rotating units S27 and is fixed to the boom by means of laces with clip closure.
It is available in 3 sizes (300 cm, 350 cm r 400 cm) and it is possible to request specific sizes.
Prices
360-1030

StopGull Boom - Sheath for Boom 300 cm

187,00

€

Weight:

2

kg; Dimensions:

86.5

x

26.5

x

14.3

cm

360-1034

StopGull Boom - Sheath for Boom 350 cm

218,00

€

Weight:

2.5

kg; Dimensions:

86.5

x

26.5

x

14.3

cm

360-1038

StopGull Boom - Sheath for Boom 400 cm

250,00

€

Weight:

2.5

kg; Dimensions:

86.5

x

26.5

x

14.3

cm
Prices include VAT
Equipment
210 cm long boom cover sheath, including S27 swivel units and laces with closures.
SeriesHow
It Works
StopGull products use a swivel unit, with unsharp ends that simply discourage seagulls, cormorants or other palmipeds from resting on top. On the contrary, the design of the unit is so perfect that the seagull detects it, even from afar, as an element contrary to its nature and therefore to be kept away.
The seagull, because of its biological essence, before establishing a dwelling, is present in a control area that coincides with the highest parts of the boat or port facilities. Then, if it is not disturbed, it also attends the lower zones.
StopGull simply interrupts its input protocol, thus preventing the establishment of a control area and its subsequent acclimatisation with the boat, thus preventing the boat or jetties from becoming its toilet.
Recommended Installation Solutions
Depending on the type of vessel, we advise you on how to equip your vessel with a complete anti-gabbian system.
Small and Medium Motor Boats
Equip the awning with StopGull® Bimini Top. Protect the handrail with StopGull® Handrail. Protect radar and TV antennas with S27 unit. Use StopGull® A04 Canvas units when using the shelter mat.
Motorboats with a rigid roof
Fix a StopGull® Air unit on the highest roof. Protect radar and TV antennas with S27 unit. Adopt StopGull® Handrail for the handrail.
Sailing boats
Fix one S27 unit on the highest point of the mast and/or on the bottom light. Attach other S27 units to the projecting ends of the shaft and to any radar and TV antennas. Also equip the boom with StopGull® Boom. If necessary, StopGull® Handrail can be used to secure the pulpit.