Scout Sea-Boost Amplifier for TV Signals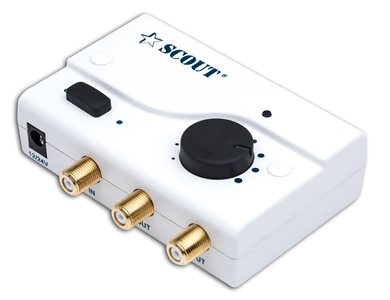 The Scout Sea-Boost amplifier has been designed to better amplify the signals on the boat's TV system.
Description
Scout Sea-Boost is a carefully designed amplifier to receive TV, FM and DAB signals in the boat.
Often the boat does not have a high-performance TV amplifier or is even absent. The Sea-Boost meets these needs with gold-plated connectors for better connectivity and durability.
Scout Sea-Boost can be installed in bulkhead or horizontally, offers two TV/radio outputs and is powered by 12 or 24 Vdc.
Prices
130-3660

Scout Sea-Boost - Amplifier for TV Signals

61,00

€

Weight:

0.5

kg; Dimensions:

23

x

15

x

6

cm
Prices include VAT