Snooper My Speed Eu: Speed Limit Warning System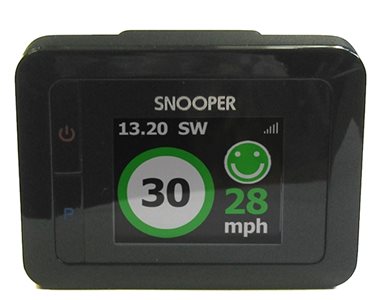 Discontinued
Speed Limit Warning System; Snooper My Speed Eu, uses modern GPS technologies, calculates your speed; and signals when you exceed the limits.
Description
My Speed is the first system dedicated to alerting you to the speed limits of the road you are driving and the speed at which you are travelling. My Speed uses the latest GPS technology to calculate your speed, you will know exactly the road you are travelling on and its speed limits. Through an LCD display you will always know your speed and if you exceed it, you will be promptly notified.

My Speed comes with a pre-installed database updated with all speed limits known at the time of production. To ensure that My Speed is always up to date, a speed limit update is released each year.
Prices
600-1040

Snooper My Speed Eu - Speed Limit Warning

157,00

€

GTIN13:

5019896221371

; Weight:

0.5

kg; Dimensions:

14.5

x

14.5

x

14.5

cm
Prices include VAT