Snooper is English and develops road navigation systems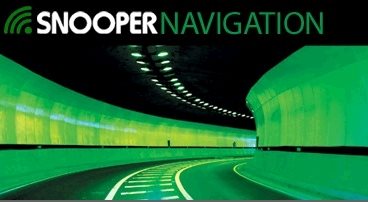 Snooper presents Truckmate technology, leader in road navigators for trucks, and Ventura, leader in specific navigators for campers.
Description
Snooper
, a British company that pioneered the development of speed control systems, has been a leader in terrestrial navigation systems for 28 years.
In a market where there is no shortage of supply, all
Snooper
are distinguished by their ease of use, level of technology and reliability of information, so as to become a distinctive "symbol".
Snooper
's production includes speed camera detectors, road navigators, location systems, software for mobile phones and other high-tech segments.
Snooper
boasts a wide range of its own exclusive technologies such as Aura, TruckMate, Ventura and Golf Shooter.
All products use the best components on the market today, such as the SIRF III chip for optimal
GPS
reception even in adverse conditions.
StandardsSnooper
's reporters who estimate the presence of a speed camera by taking the data collected from a database, can be used freely.
In Italy, on the other hand,
radar
detectors or neutralisers, which detect the presence of a speed camera in the vicinity by radio, are strictly prohibited.
The AURA™ advantage!
IMPORTANCE OF VERIFICATION - Not all databases are the same.
Unlike AURA, many other
GPS
databases are mainly based on positions provided by
amateurs
who may not be able to distinguish a speed camera, or a traffic light with a camera, from a traffic camera or a surveillance device. These databases could cause annoying false alarms, which would eventually lead you to ignore even the legitimate alarms, frustrating the very function of a
GPS
database.
There are also databases that are not updated every day and others that limit the frequency with which updates can be downloaded. The result? The devices using these databases are not as up to date as they might be and are likely to be alarmed.
Snooper, on the other hand, has put together a group of professionals who are dedicated every day to checking every single speed camera and high risk area to be included in the AURA database.
The constantly updated AURA database is available 24 hours a day, 7 days a week. AURA's reliability is supported by Snooper, one of the most respected and reliable manufacturers of satellite navigation and speed camera detection systems. Snooper, founded in 1979, has won dozens of awards for the innovative content and performance of its products.
If you are thinking of a GPS database to reduce the risk of inadvertent speeding fines or accidents, isn't it best to choose a database, and a company, that further reduces that risk?
The AURA speed camera database now offers comprehensive protection. Our system includes locations in Germany, Holland, Belgium, France, Spain, Portugal, Switzerland, Italy, Austria, Luxembourg, Denmark, Norway, Sweden, Poland, Romania, Russia, North America, Canada, Australia, New Zealand and South Africa. And the list keeps growing?
Keep in mind that speedcam detection technology may be illegal in some countries, therefore, it can be turned off when it is not needed.