PLB MT410 and MT410G GME: Personal Rescue Transmitter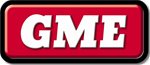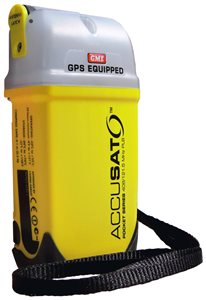 Discontinued
PLB (Personal Locator Beacon) float, 7 year warranty, high visibility strobe;, immediate transmission.
Description
GME makes another example of its production technologies, just think of the longevity of the batteries (7 years) or the technology "no warm up period" that allows an immediate transmission of the signal in case of emergency.
They float, are waterproof (exceeding the IP67 standard), pocket-sized and extremely solid. For better localization accuracy, a version with GPS is available (
The PLB (Personal Locator Beacon) is a satellite emergency locator, which operates, as with the EPIRB, on an operational frequency coordinated by the Cospas/Sarsat rescue centre.
Some Rules ...
In all cases where the directives state that an EPIRB is mandatory on board, it cannot be replaced by the PLB, which can only be complementary. It is compulsory to send the registration form to the Cospas / Sarsat centre in Bari. The PLB does not need and cannot be programmed with the vessel's MMSI code. The PLB contains the country code programmed in it, be sure to purchase the one programmed with the country of residence of the owner.
Prices
026-2020

GME MT-410G PLB, 406/121.5 MHz, C/GPS

476,00

€

GTIN13:

9319493153874

; Weight:

0.5

kg; Dimensions:

22.5

x

14.5

x

6.5

cm
Prices include VAT
Prerogative
Float and line of retention, to reduce the possibility of loss
Battery life 7 years
7 year warranty
High visibility strobe light
Robust, small, lightweight and pocket-sized construction
Exclusive patent "no warm up period" that allows you to go into transmission immediately
For MT410G model only: 50 channel parallel GPS receiver.
Specifications
| | |
| --- | --- |
| Type of product | PLB |
| Activation | When the antenna is deployed |
| Construction | IPx7 Immersible and Floating - Robust, UV-protected chassis |
| Frequency | 406 MHz and 121.5 MHz |
| Confomitance | C/S T.001 - Notification of Entry of Prot. No. 345216/1830 of 12/01/2007 |
| Strobe | 20 flashes per minute, via two high intensity LEDs |
| Heating | Instantaneous, thanks to frequency generation via digital technology |
| Tx Repeat | 50 seconds |
| Duration Tx | Minimum 24 Hours |
| Programming | Via Programmer with connection to PC via USB (reserved for authorized stations) |
| Protocol | MT410: User Location Serial MT410G: Standard Location Protocol |
| Self Test | Internal diagnostics (with GPS for MT-410G) and via UHF Tester for professional applications. |
| Battery | LiMNSO2, through 2 electronically isolated CR17345 batteries |
| Hydrost. hook | N/A |
| Top | N/A |
| Dimensions | 135h x 71 x 38 mm |
| Weight (kg) | MT-410: 235 gr, MT-410G: 250 gr |
| More Carats. | MT-410G: 50 Channel Parallel GPS |
Equipment
Belt
Protective neoprene case