Snooper Lynx: Warning of the presence of speed cameras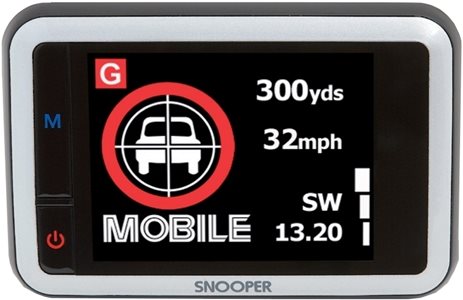 Discontinued
Snooper Lynx uses GPS and GPRS technology to provide you with protection from all types of fixed and mobile speed cameras as laser systems.
Description
Snooper Lynx uses state-of-the-art GPS technology to provide you with protection from all types of fixed speed cameras. But that's not all: Lynx now uses wireless GPRS technology to send advanced warnings about mobile speed cameras, including laser systems. Normal speed camera detectors only report "fixed" speed cameras, while Lynx is another thing. At the touch of a button, any member of the Lynx community can share the location of any type of mobile police speed camera, or camera, with all other Lynx users. As soon as a mobile police speed camera is detected by one user, all other users in the same area are notified. In addition, Lynx is automatically updated and all new camera positions are sent to the user via wireless transmission. No need to download anything from your PC or the Internet.
Tracking and reporting
. Lynx is also able to provide an extremely useful tracking and reporting service. Thanks to Snooper's new My-Trak web service, you can monitor Lynx Live at any time. You can check where your vehicle is located or even monitor a small fleet of vehicles. You can also access many other time reports such as travel and mileage reports for personal or business use. My-Trak can display information on a daily, weekly or monthly basis, or you can simply choose a range between two dates.
Prices
600-1030

Snooper Lynx - Signs. GPRS speed cameras

304,00

€

GTIN13:

5019896200918

; Weight:

0.5

kg; Dimensions:

14.5

x

14.5

x

14.5

cm
Prices include VAT