Scout KM-140 Professional VHF Antenna with Radials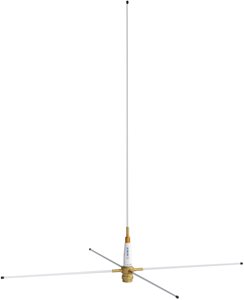 Discontinued
KM-140 VHF Scout antenna for professional users with horizontal radials for a better performance even in the presence of roll.
Description
The Scout KM-140 is a professional VHF antenna and is characterized by the presence of 4 horizontal radials that develop a ground plane for better performance in any sailing condition. This allows excellent performance even in rough sea conditions and strong roll.
The Scout KM-140 is therefore recommended for installation on professional vessels such as fishing boats, commercial vessels and shore stations.
Technical characteristics
Frequency 156-162 MHz
Impedance 50 Ohm
Configuration 5/8 wave
V.S.W.R. <1.5:1
Applicable power 50 watts
Vertical Polarization
Gain 4 dB
DC ground protection
Fiberglass stylus
Reinforced nylon bushing
Mounting 1 x 14 threads
Height 100 cm
Weight 600 gr
Prices
130-1710

Scout KM-140 VHF 4dB 1 m - Professional - Fiber

122,00

€

Weight:

0.5

kg; Dimensions:

110

x

8

x

4

cm
Prices include VAT
Prerogative
4 horizontal radials
Wave 5/8
For professional applications
Accessories
Prices include VAT