Autonautic C20: compasses with magnetic protection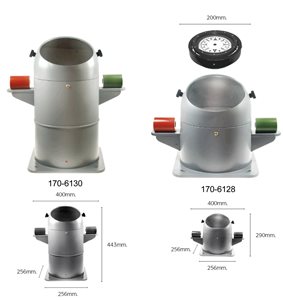 Discontinued
The C20 series features professional steel compasses for boats.
Description
Series of compasses for steel boats, specially built with anti-magnetic diving suits.
The compass is installed inside the diving suit and is equipped with a 125 mm rose with a 1° degree.
The 0128 model is equipped with a diving suit with a height of 290 mm, while the 0130 model has a height of 443 mm.
It is possible to equip the periscope with an accessory model 0135.
Prices
170-6128

Autonautic 0128 Ø125mm, Scaf.290mm, R.Piana, Black

1.586,00

€

Weight:

5

kg; Dimensions:

45

x

35

x

30

cm

170-6130

Autonautic 0130 Ø125mm, Scaf.443 mm, R.Piana, Black

2.318,00

€

Weight:

5

kg; Dimensions:

45

x

45

x

35

cm
Prices include VAT