Autonautic is a Spanish company that produces quality compasses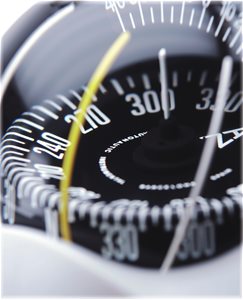 Autonautic has developed a set of exclusive production techniques to offer compasses with unique prerogatives in terms of quality;.
Description
For more than 30 years Autonautic has been producing navigation compasses of the highest quality with exclusive construction methods that guarantee a clearer reading, better precision and superior durability over time.
Production Standards
The Compasses are totally designed and built in their own laboratories in Spain (Masnou). Every single production process is subjected to careful quality controls. The company is accredited to the ISO 9001-2000 standard issued by Lloyd's Register Quality Assurance.
Approved MED
All compasses are fully compliant with the MED Directive 96/98.
5 Years Warranty !
Exclusive Differences
Expansion membranes are incorporated during the injection process to ensure perfect adhesion between the body and the membrane. This system limits the possibility of bubbles appearing due to membrane rupture or deterioration.
Thanks to a particular arrangement in the magnetic system, the Autonautic Compasses do not need to be balanced according to the navigation zones.