Kestrel Blue Ocean Nautical Horn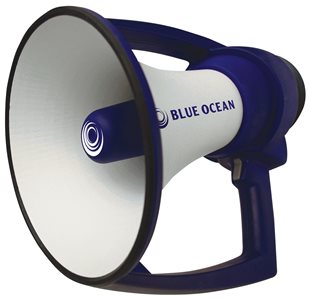 Blue Ocean Megaphone with high audio power, robust, practical, designed and built by Kestrel.
Description
The Kestrel Blue Ocean is a megaphone carefully designed to counteract the marine environment and stands for practicality, robustness, audio power and above all durability.
Kestrel, in fact, with the recognized ability to develop only products of high standards, has designed this megaphone, with totally different construction characteristics.
Nothing has been overlooked: the megaphone is completely waterproof and wrapped in a sturdy bumper frame that is also used to offer a practical double handle. It uses a rechargeable lithium battery that gives it 6 hours of continuous operation.
Even the audio power is superior to have the attention of people even far away. The battery charger is included in the package.
Extremely robust
Easy to use handle
High Audio Power (22 Watt)
Waterproof
Rechargeable with Extended Autonomy
Prices
270-3010

Kestrel Blue Ocean Megaphone

781,00

€

GTIN13:

0730650001002

; Weight:

2

kg; Dimensions:

36

x

24

x

23

cm
Prices include VAT