StanPro 75000119 single rigid rail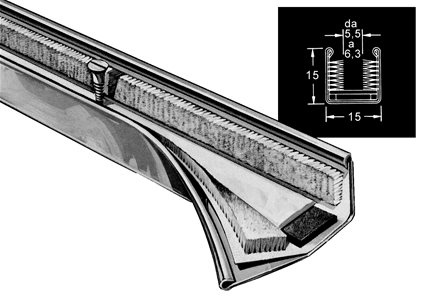 StanPro 75000119 single rigid guide, made exclusively for marine use and in non-magnetic AISI 316 stainless steel.
Description
Single rigid guide with a length of 2.44 m, made exclusively for marine use, in non-magnetic stainless steel AISI 316, with plastic strip on the bottom that facilitates the sliding of the glass and rests in turn on a felt pad (you can then drown the screws). Side bristles made of synthetic material that cannot be deteriorated by atmospheric agents, it is unassailable by moths, moulds and fungi.

Prices
350-0582

Bar 2,44 m Single Guide Rigid

115,00

€

Weight:

0.5

kg; Dimensions:

1.6

x

1.6

x

244

cm
Prices include VAT