Scout NAV-6: External antenna for GPS receivers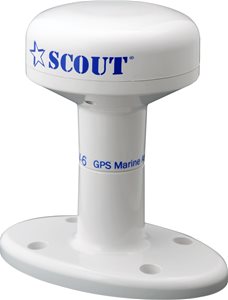 The Scout Nav-6 is an antenna for reception only, to be installed on GPS/Glonass receivers using an external antenna.
Description
The Scout Nav-6 is a GPS antenna that you can connect to GPS receivers that offer a TNC output. This installation is recommended when the GPS receiver is installed indoors and therefore cannot receive its position via the integrated GPS antenna. The NAV-6 antenna is also suitable for receivers that can calculate their position using the Glonass satellite system.
Dimensions: 116 x 110 x 74 mm (H x W x W), weight 270 gr.
Prices
101-0030

Scout NAV-6 GPS Antenna - Reception Only

99,00

€

Weight:

0.3

kg; Dimensions:

12

x

11.5

x

8

cm
Prices include VAT
Equipment
Base
Mounting set
10 m coaxial cable with TNC connector