Vesper Cortex H1P WiFI handset optional for Cortex system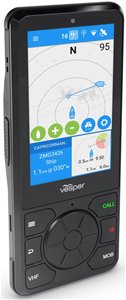 The optional H1P handset works with the Cortex system and is an advantageous solution for all those who prefer to operate wirelessly.
Description
The H1P handset operates via WiFi and then connects to the Cortex system without a cable.
This solution is not only for those who prefer to use a wire-free device, but also for larger vessels where part of the crew does not operate from the control deck and therefore prefers a fully portable solution.
Prices
021-7520

Vesper Marine Cortex-H1P - WiFi Handset

720,00

€
Prices include VAT
Accessory Compatible With
Prices include VAT