RAM-B-148-GA6 Suction Cup Holder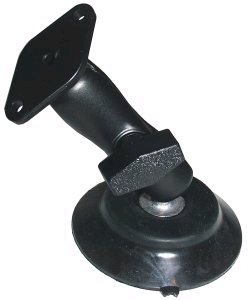 Discontinued
RAM-B-148-GA6 Suction cup kit for Garmin GPS 76 series, treated with special paints for boats particularly resistant and indelible.
Description
Holder with suction cup base ideal for installations on smooth surfaces such as glass or for those who do not want to preaticare holes, also thanks to the coupling ball, the support RAM-MOUNT can be oriented both vertically and horizontally that in addition to a very high resistance, also ensures the absorption of vibrations. 9.5 cm rod.
The product is made of steel painted with special paints for particularly resistant and indelible boats.
The cover for the GARMIN GPS 72 and GARMIN GPSMAP 76 series has an opening at the bottom to allow the power cable to be attached. It is made of hard and resistant plastic so as to wrap the navigator to protect it from vibrations and movements.
Prices
136-7320

RAM-B-148-GA6 Garmin GPS 76 Series Suction Cup Kit

90,00

€
Prices include VAT
Series
The correct placement of instruments on the bridge is a recurring problem. Often, in fact, we have limited spaces where it is difficult to place an instrument, without giving visibility to another. Or you may not be able to give the right angle to the display towards the pilot. Or removing the instrument is not easy.
These and other problems are completely solved by RAM supports!
They are made of the best metal alloys and entirely produced in the USA, in order to guarantee an unlimited duration over time. The clamping is immediate and safe by means of a knob that tightens the balls at the end, thus fixing the support in the desired inclination.