Boss Marine MRWT69 3-Way Waketower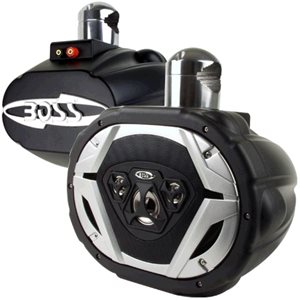 Discontinued
Boss Marine" 3-way Waketower, model MRWT69 , peak power output of 550W, Installable on the tubular rollbar of the boat.
Description
Speaker suitable for installation on board motorboats or boats equipped with roll-bars. The MRWT69 is the solution for all lovers of sea sports who do not want to give up listening to their favorite music with a peak power output of 550W.
It is sold individually (not in pairs).
Technical characteristics
Prices
240-3720

Boss Marine MRWT69 Waketower 550W

156,00

€
Prices include VAT
Series
Boss Marine Waketower
Today it is possible to equip your rollbar with the best loudspeakers strictly designed for use in a marine environment.
Installation becomes so simple and immediate: no holes and easy passage of cables.
Not to mention the aesthetic gain of your rollbar, which thanks to the aggressive lines of these Waketowers, gives the whole boat an attractive style.