Iris MON-Q7: 7" LCD Waterproof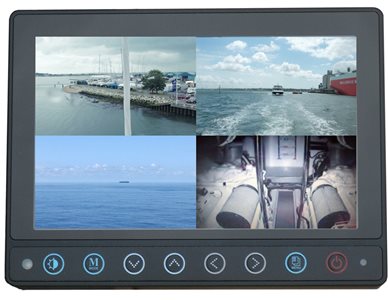 Discontinued
Iris MON-Q7 LCD 7 inch, IP67 construction, 4 video inputs even with contemporary viewing, 800x480 pixels definition, 12 Vdc power supply.
Description
LCD 7" Waterproof
Waterproof construction (IP67). 4 inputs. Full screen, quad view (4 simultaneous screens), picture in picture, standard or mirror display. Definition 800 x 480 pixels.
Prices
254-3120

IRIS IM-MON-Q7 Monitor 7" IP67 - 4 Input

1.537,00

€

Weight:

1

kg; Dimensions:

23

x

15.5

x

8.8

cm
Prices include VAT
Equipment
Video Input Cables with BNC Connector - Female
Series
Designed strictly for the marine environment, they have intuitive controls to select the desired camera and make some adjustments (brightness, contrast and color).
Input standard: Pal/NTSC autosensing.