IRIS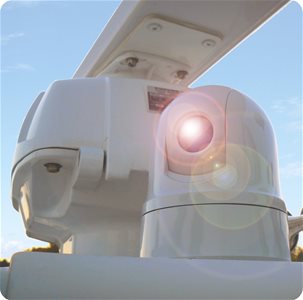 .
Description
The MarketThere is no
doubt that the demand for systems that require the use of on-board cameras is increasing exponentially. From vessel surveillance systems to manoeuvring aids, engine control safety systems and day and night navigation systems using thermal technology cameras. IRIS is a true pioneer in this technology, first sensing the developments that would arise from this new demand and then first attempting this technology. Today, IRIS is the only manufacturer so specialized in marine cameras.
TechnologyThe
commitment of IRIS has not only been to make its products completely suitable for the marine environment, but also to make them elegant and well finished to be well adapted to the most luxurious boats. In fact, IRIS products are not only the most advanced in terms of optics and electronics, but also in terms of design and are designed with the aim of improving the aesthetic and technological sense of the boat. Each element has been carefully designed to be resistant to elements of the marine environment such as humidity and salt. Almost all products are designed and manufactured in England, under the strictest quality controls.
The GammaIris
boasts a large number of cameras to meet every need. In fact, the range includes standard, infrared, wireless,
zoom
and focus adjustable cameras, wide viewing angle, manually adjustable, remotely adjustable and finally thermal. In addition,
IRIS
offers everything you need for an ad-hoc camera system. In fact, it has a wide range of displays, video switches, splitters, distribution amplifiers, video recorders also with WEB server functionality, etc..