Iris MON-5WP: 5" Waterproof video screen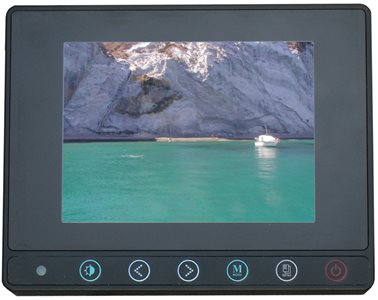 5 inch Waterproof video screen, Iris MON-5WP, IP67 construction, 3 video inputs with BNC connector.
Description
5" Waterproof video screen
Waterproof construction (IP67) and extremely robust. It can be installed in bulkhead and on bracket. 3 video inputs.
Prices
254-3110

IRIS IM-MON-5WP Monitor 5" IP67 - 3 Input

732,00

€

GTIN13:

5060241170400

; Weight:

2

kg; Dimensions:

24

x

17.5

x

11

cm
Prices include VAT
Equipment
Video Input Cables with BNC Connector - Female
Series
Designed strictly for the marine environment, they have intuitive controls to select the desired camera and make some adjustments (brightness, contrast and color).
Input standard: Pal/NTSC autosensing.