Autonautic C3: low profile compass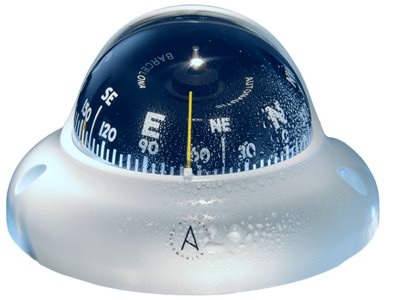 Discontinued
The Autonautic C3 is a low-profile compass of aesthetic value and above all of high quality; for its market segment.
Description
Low profile compass, built with the exclusive techniques that Autonautic uses for larger compasses. It is therefore an extremely reliable compass in terms of both performance and durability. Like all compasses Autonautic has a 5 year warranty. Available in both Black and White.
Technical characteristics
Boat type: Up to 8 mt.
Pink Diameter: 65 mm.
Outer diameter: 103 mm.
Installation: Flatbed.
Backlight: 12-24 Vdc.
Prices
170-5148

Autonautic C3001 Ø65mm, Flat, R.Sfer., Black

48,00

€

Weight:

0.3

kg; Dimensions:

11.2

x

11.2

x

7.8

cm

170-5152

Autonautic C3002 Ø65mm, Flat, R.Sfer., White

48,00

€

Weight:

0.3

kg; Dimensions:

11.2

x

11.2

x

7.8

cm
Prices include VAT