C-MAP C-Card Max Blank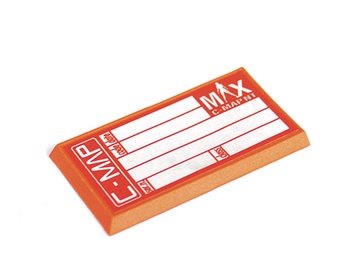 C-MAP Blank C-Card programming support in Max format for DPS stations.
Description
Over the past 25 years, more than a million Internet users worldwide have relied on C-MAP electronic charts. C-MAP vector charts provide unparalleled navigation details and are compatible with chart plotters from leading brands. Unique navigation functions and value-added data make C-MAP solutions unparalleled.
Prices
062-6006

C-Map Cartridge Max C-Card "blank" - 1 Gb

60,00

€

Weight:

0.1

kg; Dimensions:

18

x

8.8

x

2.3

cm
Prices include VAT
Series
MAX by Jeppesen's features are an evolution of the award-winning CMap NT technology, which won the NMEA Award for Best Electronic Cartography for 6 consecutive years.
In addition to functions such as the Guardian Alarm, MAX offers a perspective view of the electronic map, dynamic tides and currents, 12-level elevation of the coast, 32-level bathymetric coloring, port info with details of port services, geo-referenced icons and port images.
In addition, MAX contains "ValueAdded Data", i.e. value-added data such as port photos and navigation aids, diagrams, diagrams and other special content.
Available in Local, Wide and Mega Wide sizes.