CruzPro BWA20: Alarm for Water in Sentine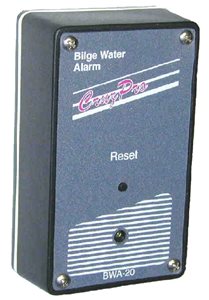 Discontinued
Water detector for small compartments CruzPro BWA20 with audible alarm, external sensor supplied, operates through a battery of 9 Vdc.
Description
Water detector CruzPro BWA20. Ideal to be warned of the presence of water in small compartments. If the supplied sensor detects water for more than 15 seconds, the instrument emits an audible alarm. Operates with normal 9 Vdc batteries.
Prices
120-8210

CruzPro BWA20 - Alarm for Water in Sentine

128,00

€
Prices include VAT
Series
A series of original and useful tools contained in a box that is also suitable for installation in the engine room.