CruzPro is a New Zealander and produces navigation instruments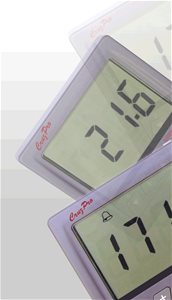 CruzPro develops and manufactures a variety of navigation instruments in New Zealand with very original features.
Description
Original Production
CruzPro is a New Zealand brand with a high level of engineering know-how able to transform the most ambitious projects into trivialities.
CruzPro is not only one of the continuous surprises that come to us from New Zealand, but a new home well directed towards different products that rarely overlap with what already exists on the market.
A house that in a few years has been able to exhibit an incredibly wide line of products.
Alarms and NMEAs
Most of these instruments are equipped with an audible alarm and NMEA 0183 output. The alarm represents a tangible added value compared to comparable instruments that often lack it, while functionally it is a safety requirement that CruzPro does not intend to overlook.
While the NMEA 0183 interface comes in handy wherever there is a need to integrate readings into a system. In fact, many systems are able to use these precious data, from PC software to chartplotters, etc..
Ease of Use
CruzPro instruments use microcomputers to add more functionality, precision, performance and intelligence.
To ensure ease of use, all tools have a common user interface, which guarantees instinctive use to anyone who already has a CruzPro tool.
Products
CruzPro presents instruments belonging to 7 different segments: AC/DC electrical monitoring, electronics, depth and speed, engine instruments, tank monitoring, gas detectors and accessories.
It is commercially intelligent to group them into 4 series: 60 Series, 110 Series, Box Series and PC Software.