Bluefin LED: underwater LED lights for quality boating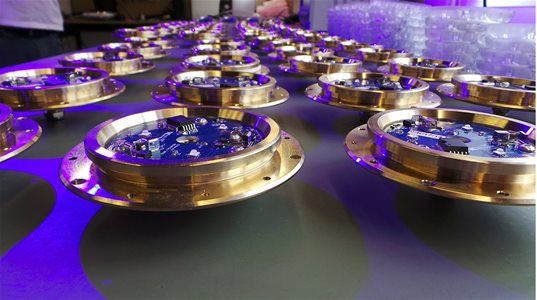 Bluefin LED is a British company that designs high-quality underwater LED lights; all made in the UK.
Description
Bluefin LED is the brainchild of a team of English engineers, managers and investors, with years of experience in the segment of underwater LED lights for the boating industry. All production is designed and built in the UK and the originality of each model is covered by patent.
The entire production is distinguished by the exclusive builtin driver technology, while other competing models require an additional installation of the LED driver in a boat locker. In addition, all models offer reverse polarity protection, active thermal control and a protective layer to prevent marine vegetation.
All Bluefin LED underwater lights have been approved by RINA, which in the test phase has found some very unique measures, such as the resistance up to 20 bar in the hydrostatic test, equivalent to the pressure at 200 mt. depth.
No compromise on quality in design, production and assembly. Each model is distinguished by the uniqueness of the materials used and by the technical devices used.
Bluefin LED is constantly struggling to increase performance and reliability while reducing costs. As a customer-focused company, our mission is to provide the best quality and service.