Bad Elf leader in the production of GPS for iPad and iPhone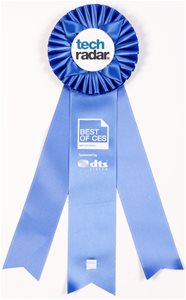 Bad Elf is a US company that designs high performance GPS for use on mobile devices such as iPhone and iPad.
Description
Bad Elf is a dynamic American company, located in East Hartford (Connecticut) that in a short time has been able to earn the esteem and trust of Apple users, owners of iPhone, iPad or iPhone touch.
Bad Elf specializes in producing high performance GPS devices specifically designed for these devices.
All GPS accessories produced by Bad Elf meet all Apple specifications, necessary according to the "Made for iPod" program and have passed intensive tests connected to iPod Touch, iPhone and iPad.
As confirmation of the goodness of the devices produced, in 2013 Bad Elf was the winner of the TechRadar award as "Best GPS Device" at CES - Consumer Electronics Show 2013 (the most important world exhibition of electronics).