41-495-1-01 B260 Airmar: Bronze through-transducer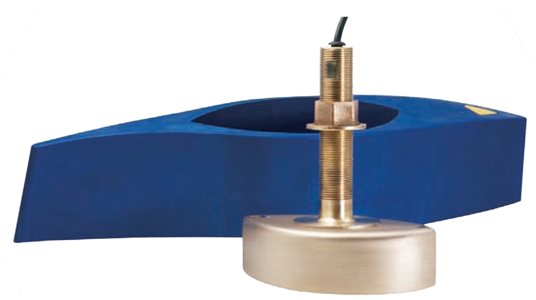 Discontinued
1 Kw bronze through-transducer with ceramic technology, 200 and 50 Khz 5-element transmitters, Airmar brand, model 41-495-1-01 B260.
Description
The Airmar B260 is a 1 Kw bronze through-hole transducer with ceramic technology. The 200 Khz transmitter provides high resolution without sacrificing sensitivity. Combined with a 5-element 50 Khz ceramic transmitter, it allows this transducer to provide a clear and detailed image for fishing, bottom structure and rocks. For a more performing installation it is possible to install the optional Fairing.
Excellent performance for fishing even without the need for a hull pass installation thus eliminating cavitation and turbulence under the surface of the transducer. The B260 is able to transmit and receive also through fiberglass hulls displaying detailed images of the bottom. The installation inside the hull only requires the transducer to adhere to the inside of the keel, in an oil bath or by gluing it, leaving the outside of the keel smooth and clean.
Prices
061-2085

Transd. B260 Bushing Bronze 1000W - M Series

2.037,00

€

Weight:

9

kg; Dimensions:

60

x

41

x

21

cm
Prices include VAT
Equipment
Installation accessories
Accessory Compatible With
Prices include VAT