Lowrance Mark-5x Portable Fishfinder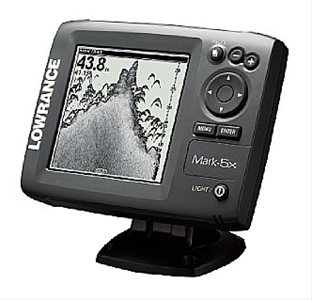 Discontinued
Lowrance Mark-5x Portable, Comes with carrying case, battery compartment and stern transducer.
Description
The Mark-5x features a high resolution, 5"/12.7 cm - 480x480 pixel SuperTwist Film LCD screen, which optimizes visibility and detail, even in bright sunlight.
The backlit keyboard and screen adjustments make it suitable for both day and night use. The 200W RMS sonar is capable of detecting fish up to a depth of 244 m, with Skimmer® and integrated temperature sensor.
Prices
090-3120

Lowrance Mark-5x Portable

292,00

€
Prices include VAT
Prerogative
Automatic mode for high out-of-the-box fishfinding performance
200W RMS, 1,600W Peak-To-Peak
Maximum depth 244 mt
Low-profile 200kHz transducer with built-in temperature sensor and sonar coverage up to 60°