Lowrance: LSS-1 StructureScan Module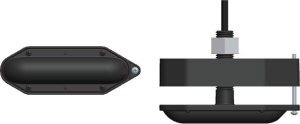 Discontinued
StructureScan Lowrance LSS-1, Add-on module for all HDS displays, new background display technology.
Description
StructureScan™ is a new technology for bottom viewing of reefs, canals, steps, algae, shelters and any other possible fish den.
Prices
091-1610

Lowrance LSS-1 Structure Scan

805,00

€
Prices include VAT
Prerogative
Additional module for all HDS displays
Sharing of side-view images with multiple HDS displays via ethernet network
Analysis of the sonar "history" and insertion of waypoints with synchronized scroll-back
Easy to install, use and network.
Accessory Compatible With
Prices include VAT